The Goddess Sessions at Texas Yogini, Houston. May 18th – 20th
May 18, 2018 @ 8:00 am

-

May 20, 2018 @ 5:00 pm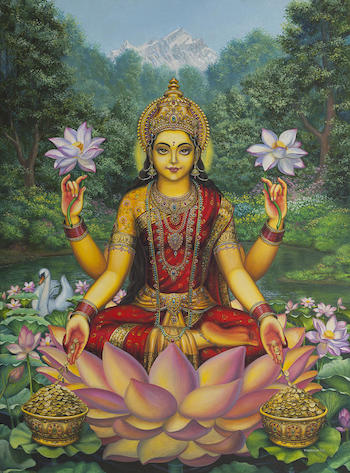 The Goddess is recognized in the Tantra traditions as the One Great Source and creative power of illuminated Consciousness. The Goddesses have endless names and endless faces, but each are the very creative push of anything becoming, forming, happening, and acting.
Each time a story is told of a Goddess, it is a gift of understanding waiting to be opened. Their stories are our stories, and through their images of loss and gain, creation and destruction, devotion and complete independence, they inspire an awakening of power, wisdom, and the very qualities they embody to rise in us.
Join Julie for 3 very special Goddess Sessions that will incorporate aligned asana, storytelling, mantra, and playful practice.
Standing Poses + Backbends: Lakshmi – Saturday, May 19th 1:30-3:30 pm

As the symbol of Abundance, Fullness and Perfection, Lakshmi offers the reminder that we can feel held by her aspects at all times with steady practice. Our back bend practice will begin with understanding the tools to stabilize lumbar and pelvic alignment for healthy expressive, and fuller back bends.
Seated Hip openers, Twists, Pranayama + Meditation: Sarasvati – Saturday, May 19th 5 – 7pm
Sarasvati is the symbol of wisdom gained from experience, from learned knowledge, from putting in the work, and from faith.  the one who is knowledge embodied. As we study – ourselves, a subject, the world, behaviors, or anything – we become her. She is who we are when we remember we can learn something about ourselves in the process. Seated poses + twists offer the entry to deeper practices of pranayama and meditation, and the quiet promise that turning inside yields wisdom, knowledge, and insight.
Arm Balances + Inversions: Durga – Sunday, May 20th 1:30 – 3:30 pm

As a Warrior Goddess, Durga embodies who we become in deciding when to ease up, when to go strong, or when to wage a battle – inside ourselves, or outside – to make needed change or stand for our deepest core values and be sturdy to enact our dharma.  Arm balances + Inversions present this challenge, and we'll look closely at creating shoulder stability, endurance, and the alignment to what matters most.
CE hours qualifiy for Yoga Alliance
Cost: $45 per workshop / $120 all three. $40 / $105 if register by May 1st.