About Julie's Classes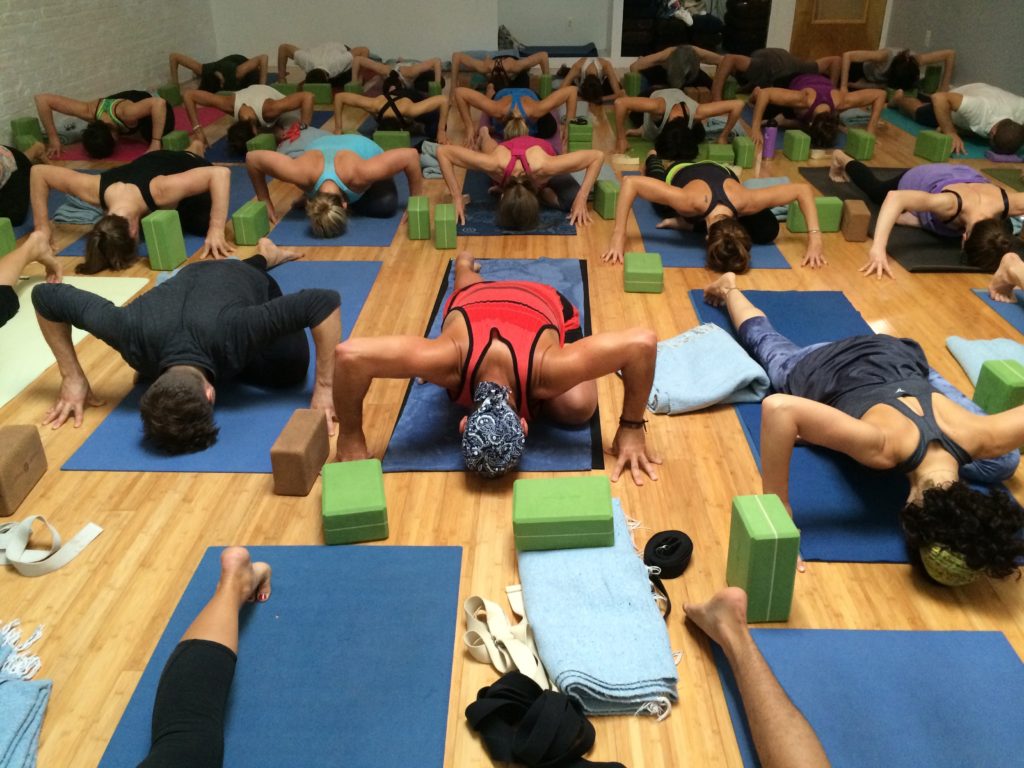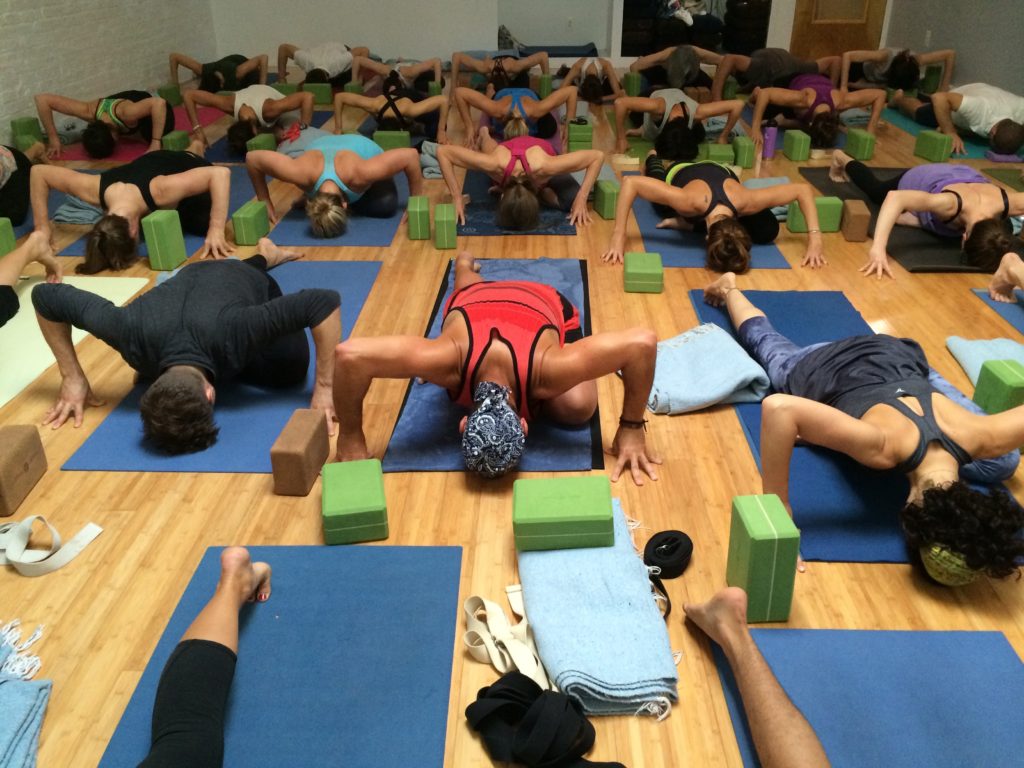 Julie's signature Align + Flow classes blend a deep connection to spirit with effective physical technique, energizing sequences, pranayama, and meditation that enliven the full depth of the practice.  Each class is uniquely different and Julie offers themes from varied sources to bring context to the practice to inspire mindful connection.  Julie offers an intelligent, balanced and uplifting approach to yoga, rooted in the intention of growing everyone's awareness and ability to be empowered participants in their lives.
Students are saying Julie is redefining yoga:
"Julie – I love your classes and I really respect your teaching. Thank you for taking an interest in your students and for being so down to earth. I really trust you as a teacher. You make me feel grounded, and more importantly, that I can improve." – Avery Miller, Brooklyn

"Julie is simply a delightful teacher who has truly absorbed yoga teachings into her life.  She magically transforms lessons learned from New York grit into ancient truths, passed down by generations of yogis with depth, love and humor." – Cynthia Conti-Cook, NYC

#redefiningyoga | #shaktiyogany
Class Descriptions
Basics: As it sounds, a Basics class with Julie teaches the fundamentals that allow you to begin and sustain a regular practice. You need not be already experienced, athletic, flexible, or even entirely injury free. You'll learn foundations and forms of poses, breathing technique, simple transitions, use of props for support and strength, and the basic pace of a yoga class. Good for anyone returning to practice after time away, brand new beginners, or anyone seeking a slower paced practice.
Open Align:  Class blends alignment technique into a progressive and dynamic sequence, with optional intermediate variations offered for experienced student.  The pace of this class makes it accessible for all, regardless of experience or ability. Expect demonstrations, use of props, and occasional partner work.
Open Flow:  For a more experienced student, this class blends dynamic flowing sequences and technique into an upbeat rhythm. Open Flow students are understood to be proficient at maintaining steady breath during sequences that include more challenging poses with refined technique. These classes will include arm balances, deeper back bends, and inversions. Not recommended for beginners to yoga.
Teachers Practice: Designed specifically for teachers, teachers in training, grads, and very seasoned students to challenge and progress your studentship, skills, and self development. Teachers Practice will include invigorated exploration of all facets of serious practice: asana, pranayama, meditation, and yoga philosophy. We'll find nuance in the familiar families of poses and venture toward poses seldom practiced in public class. Julie will practice alongside you, offering specific instructions for refinement. Classes will include inversions, deep backbends, timings, prop and partner work. Teachers Practice is unique dedicated time for you to explore and deepen your own practice on a regular basis in a community of like-minded committed individuals. No major injuries please! All teachers, trainees, grads, and seasoned students interested in TT are welcome, regardless of school, studio, method or style. Come prepared to play deeply!