THE GODDESS SESSIONS – SARASVATI
October 21 @ 4:00 pm

-

6:00 pm

$55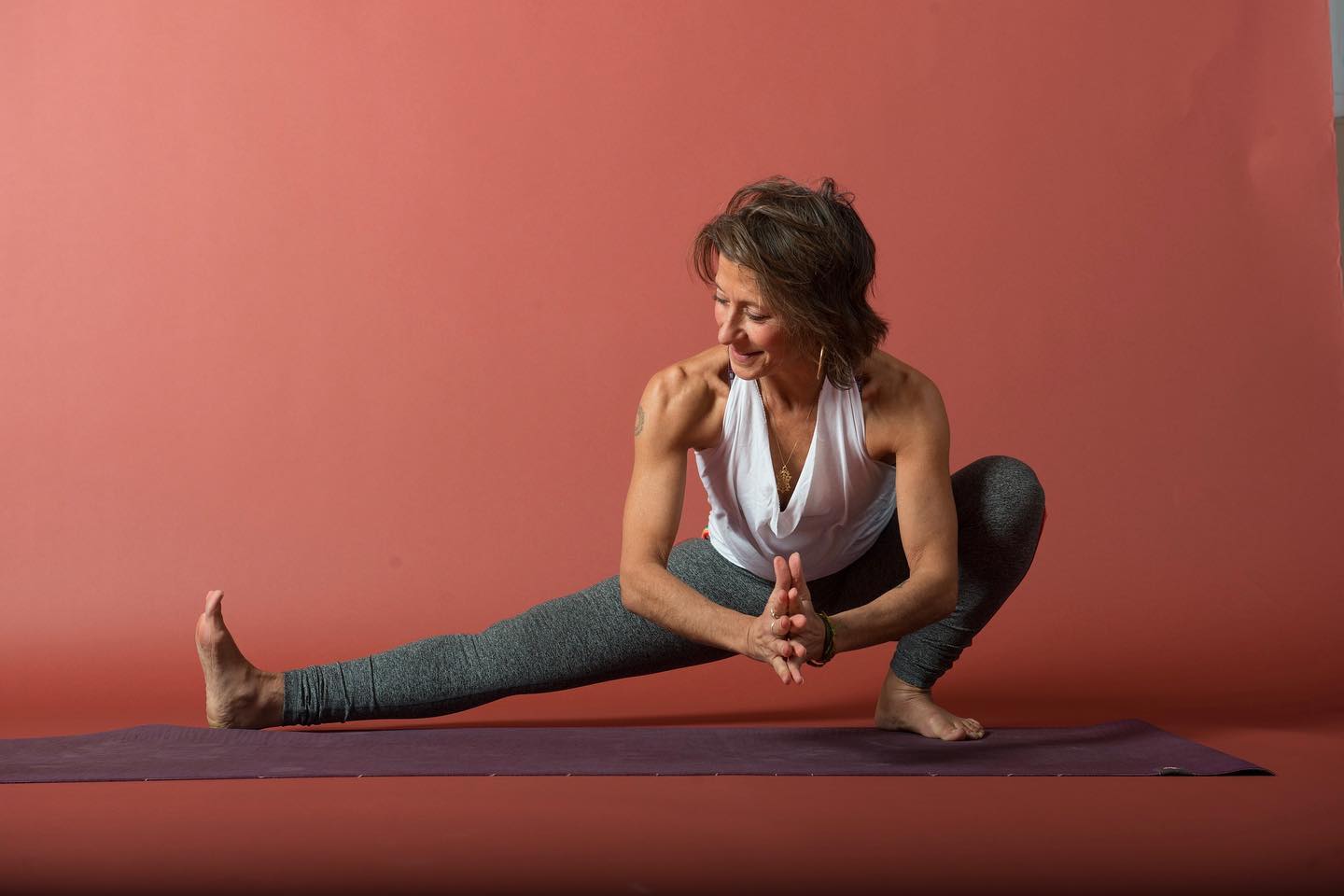 Join Julie for a 3 part series that will incorporate practices embodying 3 archetypal Goddesses using asana, storytelling, mantra, pranayama, and meditation!
REGISTER FOR THE GODDESS SESSIONS
Shakta Tantra traditions recognize the Goddess as the source and creative power of illuminated consciousness and spiritual growth. The Goddesses of these ancient pasts have endless names and endless faces, and each are the very creative push of anything becoming, forming, changing, engaging – and even loving – inside and outside of us.
Each time a story is told and a practice done with a Goddess, a gift of understanding is waiting to be opened. Their stories are our stories, and through their images of loss and gain, creation and destruction, devotion and complete independence, they inspire an awakening of power, wisdom, and the very qualities they embody.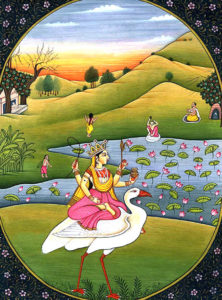 Sarasvati: Hips, Twists, Pranayama + Meditation : October 21st
Sarasvati, "the flowing one", is a Wisdom Goddess and the symbol of the arts, communication, and learned knowledge that only comes from putting in the work of svadhyaya, or self study. Sarasvati, who rides the Swan of viveka (discernment), flows through you the moment you set an intention, choose a creative path, or begin your creative expression of the day. As we practice more regularly and incorporate the quiet power of yoga, Sarasvati comes to life in our ability to express ourselves with truth and grace.
A seated practice of hip openers, forward bends and twists offers a grounding ability to open the window to deeper practices of pranayama and meditation. In this class you'll learn optimal alignment of the legs, pelvis, and spine, practice pranayama, mantra, and meditation, and find the quiet promise for wisdom, knowledge, and insight to flow.
REGISTER FOR THE GODDESS SESSIONS
GODDESS SESSIONS – SARASVATI : SATURDAY, OCTOBER 21st,  4 – 6PM : $55 in studio / $35 online

YOGIS + YOGINIS: 432 6th Avenue, Park Slope Brooklyn : REGISTER HERE