Greeting Change with Grace: The Dark Goddesses
November 20, 2016 @ 1:00 pm

-

4:00 pm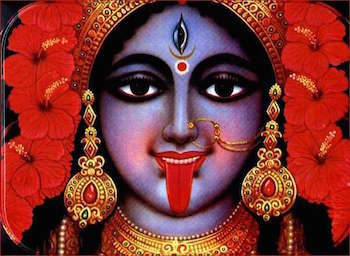 This round of The Goddess Sessions will pour us into the dark realm of deep transformation and release with Kali, Dhumavati, and Chinnamasta. Gain insight on changes that occur in life (both planned & unexpected) by learning how to apply these ancient yogic teachings to your own life. Deep hip openers, chanting, pranayama, and meditation will round out the workshop, enabling you to more fully embody the wisdom of the Goddesses and accept life's changes with awareness and grace. 

Often not spoken about but definitely not to be feared, the Dark Goddesses are the teachers who embody ultimate release and the delicate space between dissolution and a new creation. They are the entry into the righteous, ferocious, and protective forces alive in each of us that match and rise toward whatever difficulties arise in your personal journey of life. These are the Goddesses that men and women embody during the big changes in life: motherhood/fatherhood, menopause, and older age. In their images we can find empowerment to devour fear of transitions and tenderly embrace who we are becoming.
We will illuminate these mysterious and beautiful waters with all-levels yoga, chanting, meditation and community !
SUNDAY NOV. 20TH, 1 – 4PM @ BEND AND BLOOM YOGA | 708 SACKETT STREET, BROOKLYN