Demystifying Asana: A weekend at Sama Yoga, Houston Texas
November 16, 2018 @ 1:30 pm

-

November 18, 2018 @ 6:30 pm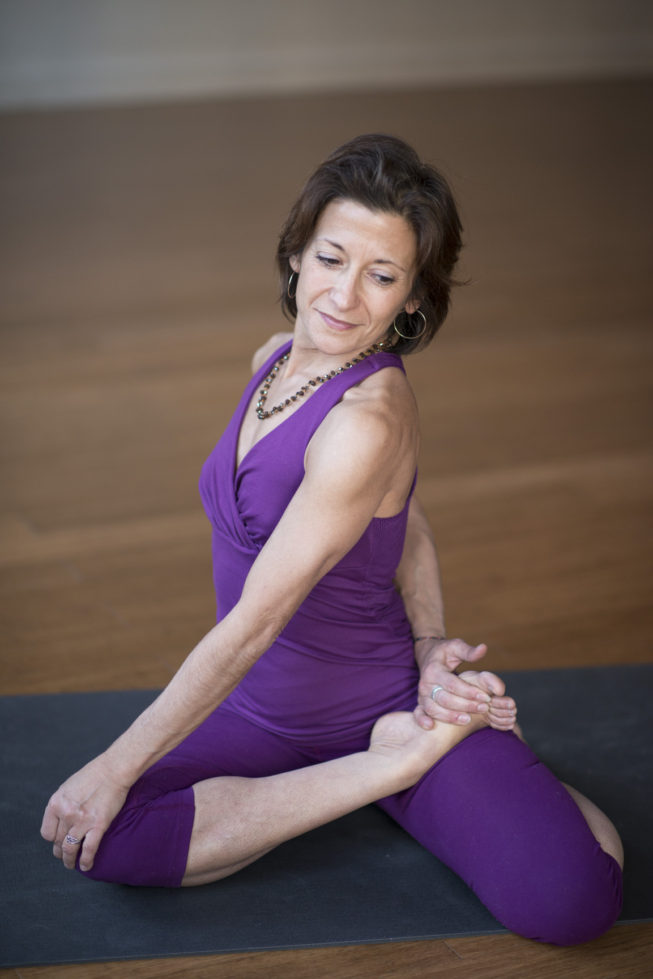 Join Julie for an invigorating, informative, and fun weekend of yoga at one of Houston's brightest spots for yoga!
NOVEMBER 16 – 18th, at Sama Yoga – River Oaks, Houston, Texas.
Asana can feel complicated sometimes, so for this series we'll examine a few commonly misunderstood poses and groups of poses to take some of the complexity and mystery out. Designed to review fundamentals, find the nuance, learn specific techniques that work for you, and strengthen your understanding of how your body moves in asana.
Also returning is Teachers Practice: A class designed with the teacher, or teacher-in-training in mind. A chance to come together as a community to go deep, learn and be challenged, and progress the studentship that sits at the core of your teaching. Its a good time.
---
Demystifying Asana Series Weekend Schedule:
Friday, November 16th – 1:30 – 3:30pm: TEACHERS PRACTICE  Teachers Practice is pay-what-you-can. This led class is for teachers, teachers-in-training, or experienced students and offers a chance to come together as a community to go deep, learn, and be challenged. No serious injuries please!
Saturday, November 17th – 4:00 – 6:30pm: SIRSASANA, "HEADSTAND"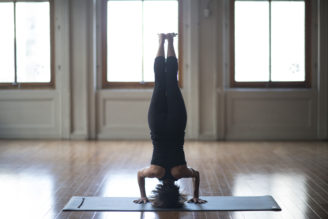 Known by yoga practitioners as the 'King of Poses', Sirsasana (Headstand) is a deeply beneficial pose physically and emotionally. Like most inversions, Sirsasana helps to move stored fluids and energy from the lower body, asks you to use your core, and strengthens the extension of the spine, neck and upper back. When practiced well with good alignment and actions, Sirsasana builds steadiness of awareness and a deep sense of equipoise.
During this 2.5 hour workshop, Julie will offer her experience in teaching this incredible pose with tips that target the shoulders, spine, neck and upper back that prepare students to bear weight on their head. We will practice both Sirsasana 1 and Sirsasana 2, also known as "Tripod".
This will be a great workshop for teachers as we'll look at how to help the beginning student prepare to practice this rewarding pose safely and fluently. For experienced practitioners this workshop will help you move smoothly into the advanced forms.
You'll learn:
Use of props to help open and strengthen shoulders, upper back, core, and neck
The similarities and differences of Sirsasana 1 and Sirsasana 2 and approaches to practicing both
Simple variations for those students not weight bearing on their head
How to maintain good form and move to into challenging variations
Recommended for teachers and students with a regular yoga practice seeking confidence and strength in their inversions. Not recommended for the new student to yoga, or students with current injuries.
---
Sunday, November 18th – 12:00 – 2:30pm: URDHVA DHANURASANA, "FULL WHEEL"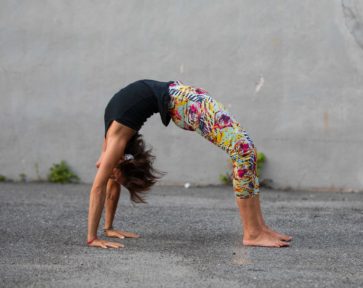 There's no other posture like the back bend Urdhva Dhanurasana, also called "Full Wheel". This one iconic pose is so thorough: it lengthens the quads, hip flexors, abdominals, and shoulders while strengthening the entire back body. Often practiced as an apex pose, it represents the essence of yoga – to live fearlessly and open hearted.
What if your experience practicing the pose isn't so open or fearless? You find difficulty straightening your arms, have compression in the lumbar region, or don't feel flexible in your spine? Or maybe you can do the pose without discomfort but aspire to try the deeper versions in the back bend canon? We're going to cover all of these topics, and more!
In our 2.5 hour workshop you'll learn:
Fundamental bio-mechanics of all back bends
Highlighted points of preparation for Urdhva D
The incredible value of doing a proper thigh stretch
What to work on in your own practice to do the pose, or deepen the pose.
Good for anyone who aims to learn the pose, or try deeper variations.
---
Sunday, November 19th, 4:00 – 6:30pm: "Hip Openers", or What are We Really Doing When We Say Open the Hips, and Is That What We Really Want?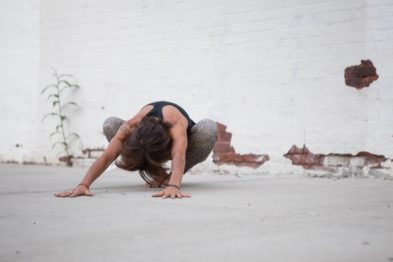 "Hip Openers" has become a catch-phrase to describe yoga poses that increase range of motion in the hip joint, widely offered therapeutically for lower back issues. But do you really just need a more mobile hip joint?
While its true for some that increased external rotation will relieve stiffness in the lumbar spine and aid in overall extension, it's also true that over lengthened hamstrings, hip flexors, and external rotators can weaken stability. So what's a practitioner to do?
Since the hip joint is supported by muscles on all sides: the quads, hamstrings, adductors, glutes, and deep rotators, increasing the range of motion in the hip joint involves an intelligent and comprehensive approach. In our 2.5 hour workshop we'll lay out the map of the hip, target each section, and learn to balance the use of all muscle groups while honoring the natural structure of your body.
In our time together you'll learn:
Basic anatomy of the hips, and muscle groups that support its movement
Poses that target balanced action for stability and flexibility
How to recognize your structural limits, and proclivities for movement
How to practice these poses safely, therapeutically and deeply
---
Cost: $35 drop-in, $95 entire series
Registration is open, contact Sama Yoga Houston : 2015A West Gray St, River Oaks, Texas. 
Details
Start:

November 16, 2018 @ 1:30 pm

End:

November 18, 2018 @ 6:30 pm

Event Categories:

Event Tags:
Venue
Sama Yoga

2015A West Gray




Houston

,

TX

77019

United States

+ Google Map