Aligning your Body with Integrity: A workshop on "hip openers"
May 22 @ 2:00 pm

-

4:30 pm

$50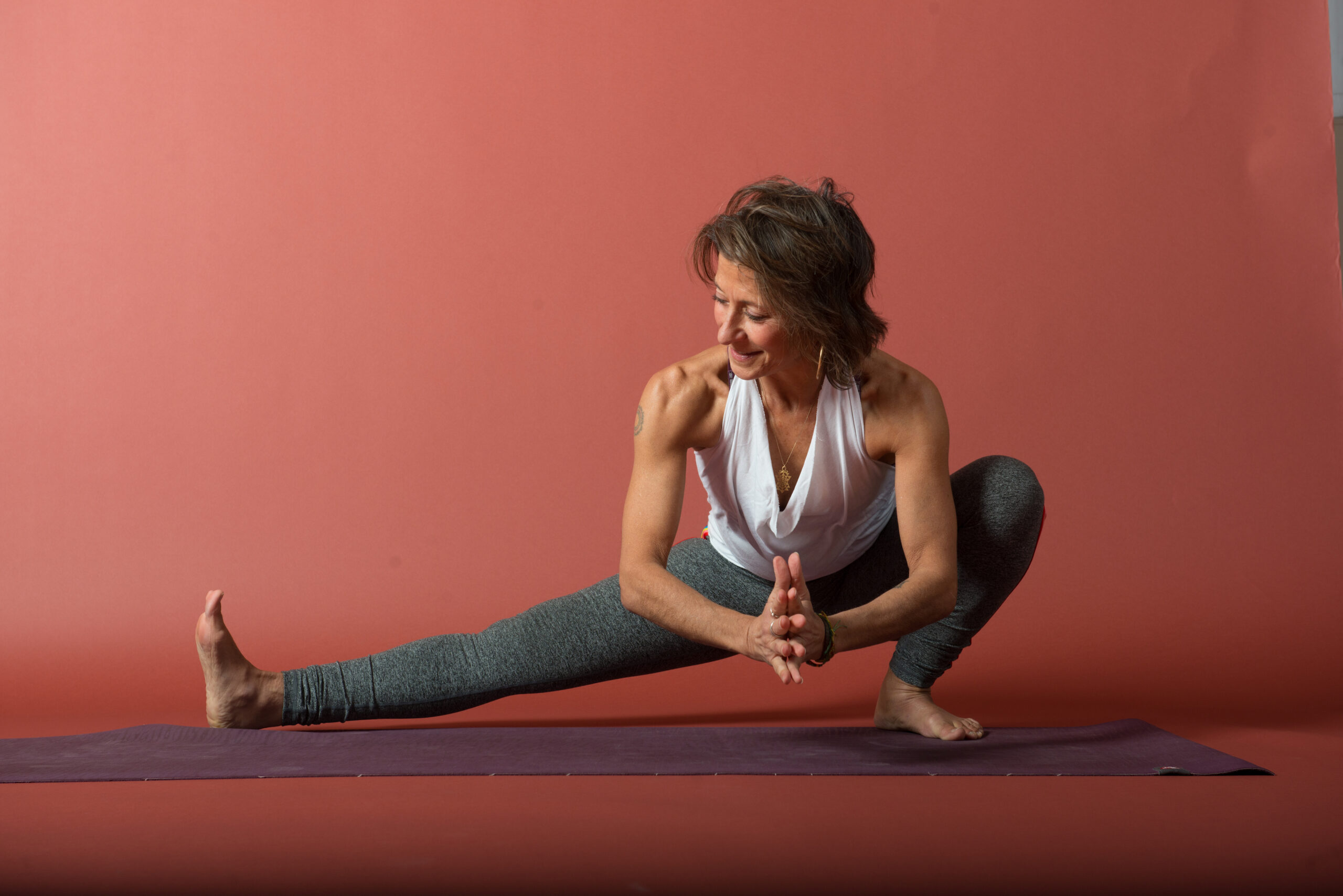 Join Julie on Sunday, May 22nd at Yogis + Yoginis in Park Slope
for a deep exploration of asana!
---
"Hip Openers" has become a catch-phrase typically understood to describe yoga poses that increase range of motion in the hip joint, and are often mostly associated with Pigeon pose. But do you really just need a more mobile hip joint?
Since the hip is a joint, a moveable part of your body, and is supported by 22 muscles on all sides, the possibility of movement available to the hip joint is beyond simply external rotation. Once defined, "opening the hips" goes way beyond Pigeon pose, and a greater understanding that our entire yoga practice is one big chance to realign with integrity into ourselves.
In our 2.5 hour workshop we'll lay out the map of the hip, and learn to balance the use of all muscle groups while honoring the natural structure of your body in a wide variety of poses and shapes.
In our time together you'll learn:
Basic anatomy of the hips, and muscle groups that support its movement
Poses that target balanced action for stability and flexibility
How to recognize your structural limits, and proclivities for movement
How to practice these poses safely, therapeutically and deeply
Come prepared to practice and explore these dynamic poses and actions!
All levels welcome
---
Sunday, May 22nd – 2:00pm – 4:00pm :: $50 in advance / $55 day of :: Preregistration recommended
Yogis and Yoginis :: 432 6th Avenue, corner of 6th Ave / 9th Street :: (718) 965-2380