The Teachers Lab Mentoring program is a one-on-one customized, personal approach. For yoga teachers of any method seeking to enhance their leadership skills, understanding of student needs, inspiration capacity, creativity managing mixed levels, creating workshops and series, and presence in the classroom.  Getting certified to teach yoga is just the beginning, and even the most experienced teachers need mentors to raise what we do higher to meet the growing and changing needs of our students.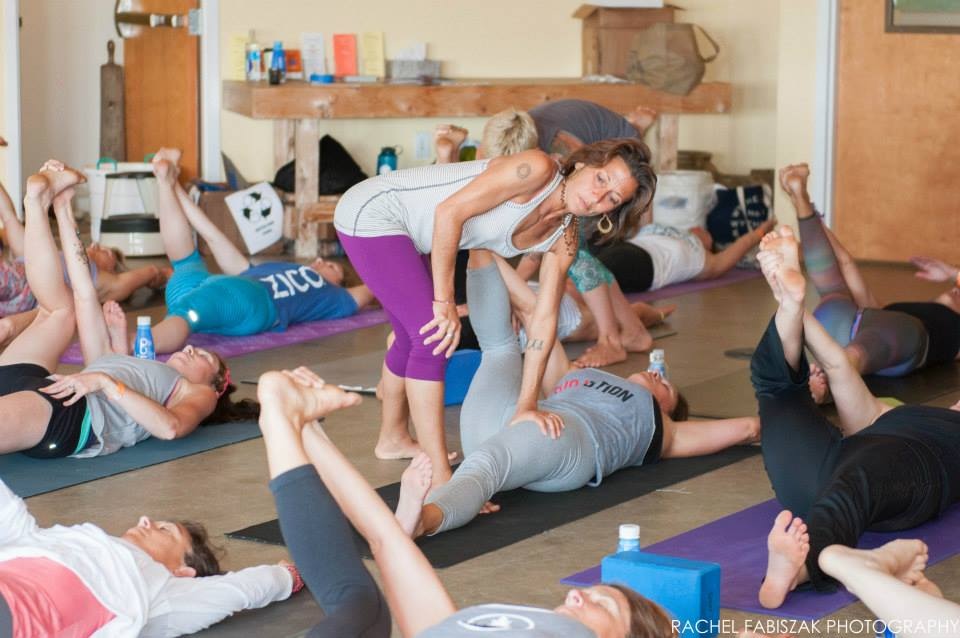 "I love Julie's kind, candid and direct approach. Coupled with her vast experience, she's the perfect mentoring teacher." – Eduardo Martinez, ERYT-500

Julie's insights on effective, memorable, and powerful teaching come from years of teaching yoga in a wide variety of environments including gyms, studios of mixed styles, parks, beaches, and festivals. As an essential member of New York City's radiant yoga community in the 2000's, Julie has been a widely sought out and reliable guide for a variety of subjects and many teachers through the years.
Mentoring with Julie is a 3 month investment which includes:
Refining your personal Yoga Teacher Mission
Trouble-shooting your shadow spots in teaching
Class planning and sequence review
Crash-course in understanding yoga vernacular, and finding your own voice
Observation of and Assisting Julie's classes
3 Skype sessions with Julie
Receiving feedback
Reassessing your website, bio, marketing, and social media presentation
"Working with Julie improved my teaching substantially in a short time. Her feedback was invaluable, and I am filled with gratitude for her wisdom, expertise and support." — Sara Neufeld, ERYT-500
Signup for Mentoring