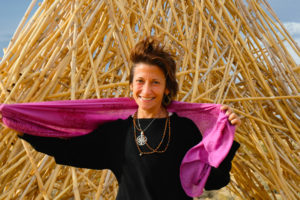 Julie is an Authorized Teacher of Neelakantha Meditation as taught in Blue Throat Yoga since 2017 and offers personalized, in-depth instruction into the practice with honor for the traditions, and deep desire to serve. With nearly 20 years teaching yoga, Julie has studied Shiva Shakta Tantra yoga traditions of deep meditation with Blue Throat Yoga founder Paul Muller-Ortega for well over a decade, and this knowledge and experience sits as the backdrop for teaching you this practice that is enhancing to every aspect of life.
With the primary principle of effortlessness, Neelakantha Meditation offers a simple, easeful, and entirely approachable means to begin and sustain a regular meditation practice.
Many seasoned yoga practitioners talk of the challenge in finding a meditation practice that "sticks", that fits right into their existing daily life, and allows them to truly live their yoga. Neelakantha Meditation offers this direct path to awareness, is simple to learn and do, and creates the path to regularity since it can draw you inside with such ease.
Some results of practicing Neelakantha Meditation are:
Experience of true rest and rejuvenation
An increased ability to engage in life's offerings and stay steady in challenges
An upsurge of creativity, inner strength, empowerment, and growth
Simultaneous release of stress and increase in feeling of fulfillment
Neelakantha Meditation is a living practice that, from day one, practitioners find available access to a level of depth, stability, and openness. An array of increased creativity, clarity, and ability to focus on what truly matters in daily life also shows itself, as if to come online.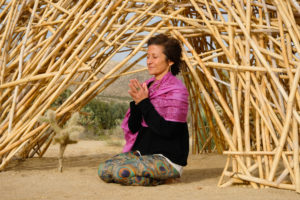 How does Neelakantha Meditation work?
Neelakantha Meditation is easy to practice and learn because it works in harmony with the natural movement of the mind, with no need to manipulate awareness via harsh concentration, or in any way attempt to exert control of the mind. This is an effortless practice, giving access to a natural current moving awareness deep inside.
Once the practice is learned, the journey inside is effortless to a place of depth, stillness, and silence. From this deep space of silence, a readily available surge of peace and clarity moves forward into our awareness and can be present throughout the day.
As we move through subtle states of awareness, going very deep inside ourselves, we move beyond thoughts, feelings, emotions, and perception at the surface of life. It is here we experience that place of highest wisdom. This daily traverse and immersion transforms our lives, and we begin to experience and function in life with a higher level of joy, clarity, efficiency, and intuition.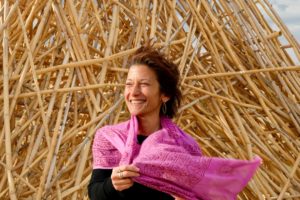 What are the benefits of practicing Neelakantha Meditation?
Daily regularity of practice offers profoundly positive effects on life, and rapidly can shift how life is experienced. A process of refinement occurs to help release deep rooted fears and patterns, and sustain an embodied experience of abundance, rather than a fabricated one.
Other positive results from steady practice are: an increase in clarity, surges of creativity, more patience, deeper compassion, regular gratitude, as well an ability to more easily identify and disengage with limiting behavior patterns, and simply navigate life challenges with greater ease. There really is no downside to learning the practice!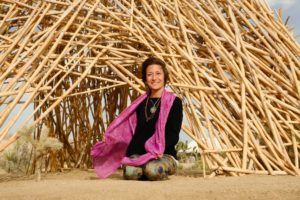 How do I learn Neelakantha Meditation?
Offered by an Authorized teacher, Neelakantha Meditation is taught through a two day process of personal formal instruction, or diksha.  Typically scheduled over a weekend, these two days of instruction involve a 2 hour session where you'll learn the practice individually with Julie, and we meet again on subsequent day in small groups for Key Teachings to further prepare you in establishing a self sufficient practice of daily meditation.  You will then be invited to participate in monthly meditation gatherings with other Neelakantha Meditation practitioners in the NYC/Brooklyn area.
Learning the practice in this way includes an additional program of support for 18 months via Blue Throat Yoga, and sets you up for a life-long, self sufficient practice.  The total cost for personal instruction with Julie, along with the 18 months of support program, is $450. Payment plans are available.
It really is possible to learn to meditate!
Email Julie directly with questions, or if you are ready to learn this extraordinary, yet simple, practice of meditation.