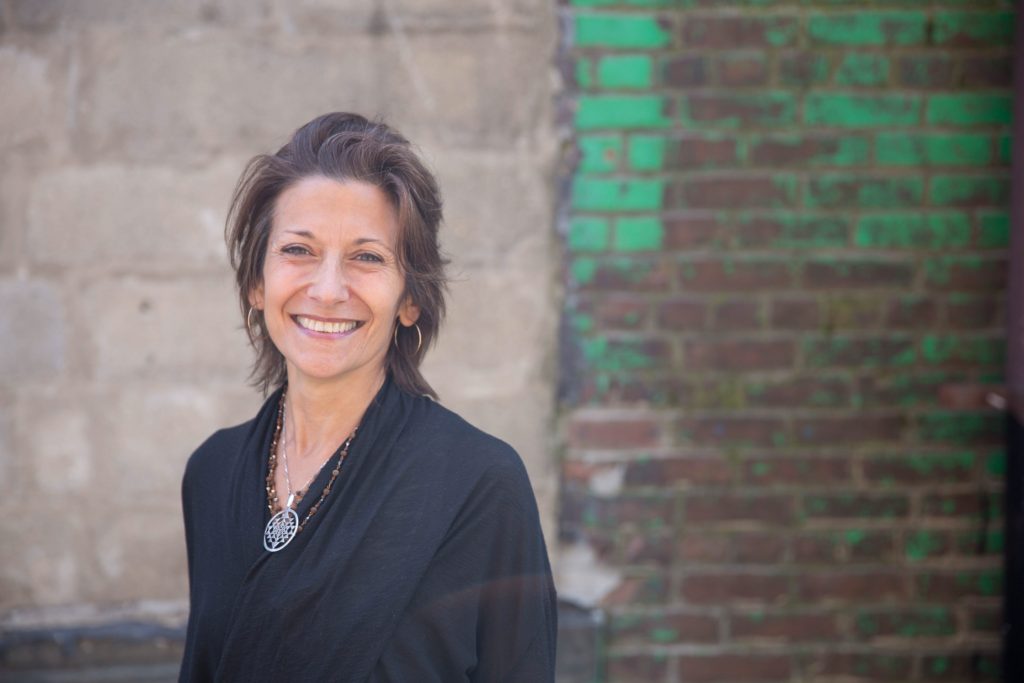 Julie is a dedicated student and teacher of yoga and meditation, deeply impassioned by yoga's innate power of transformation.  Teaching for nearly 20 years, she's been called "a burst of prana", leading public classes, workshops, trainings, has taught at Festivals from Bali to Nantucket, and annual Costa Rica retreats. Julie is known for clear instruction, intelligent sequencing, and her passion for transferring ancient wisdom into a practical approach to support understanding, and allowing it to take root.  With a core belief that yoga is a powerful medium for activating spiritual connection, physical health, personal growth, and collective awareness, Julie helps students redefine what it means to live an essential life of yoga.
Julie is a teacher with diverse interests, talents, and influences, and offers technique, philosophy, mysticism, and humor in every class. As a certified Yoga for All  teacher, she is committed to making yoga and meditation accessible and understood as practices that any willing student can do.  Also known as a teachers teacher, she created the highly acclaimed Shaktiyoga New York 200 hour Teacher Training, a comprehensive and complete non-dogmatic program to guide experienced and enthusiastic students to become observant, knowledgeable, creative and confident yoga instructors.
It is widely understood that meditation is the heart of yoga, and Julie has been a deep practitioner for well over a decade.  As an Authorized Teacher of Neelakantha Meditation as taught in Blue Throat Yoga, she offers this incredibly simple and accessible practice to individuals through personal instruction and study to support the growth of a regular daily meditation practice.  Julie's been most inspired and influenced from dedicated study with her meditation teacher, renowned scholar Paul Muller-Ortega of Blue Throat Yoga, as well as almost 20 years studying Sri Vidya and Rajanaka traditions with Prof. Douglas Brooks.