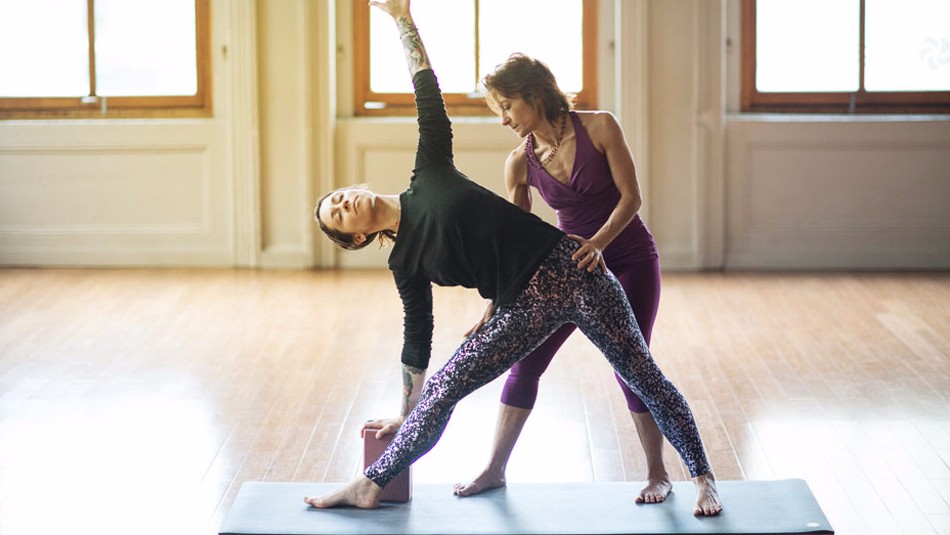 DATES FOR 2019 COMING SOON
Shaktiyoga New York Align + Flow is a comprehensive 200 hour Yoga Alliance® Registered Level 1 Teacher Training led by Julie Dohrman (ERYT-500).  Designed for enthusiastic students of yoga who desire a stronger and more committed practice, higher understanding of the yoga pathway in life, as well as those who want to learn the tools of great Align + Flow yoga classes and serve as a teacher.
Julie's signature classes are a powerful and balanced blend of Anusara and Vinyasa, with a background of Tantra philosophy woven through intelligent sequencing, bio-mechanic instruction, and meaningful themes to highlight yoga in the context of life.
The complete 200-hour program includes a progressive immersion into the primary elements of yoga examining the mechanics of asana, pranayama and breath, the history of yoga and various philosophies, with focused study of The Yoga Sutras and The Bhagavad Gita. Once accepted into the program, you'll receive the reading list and the Shaktiyoga New York 200 hour Teacher Training Manual.
Also included: 10 hours of mentoring, class observations, hands-on adjustments, and assisting classes. You will receive free classes at Bend and Bloom Yoga for the duration of the training to fortify your deepening practice!
"Julie Dohrman's Shaktiyoga TT offers a thorough, rigorous and spiritual training foundation for yoga teachers. Her alignment principles are super clear, accessible & support all manner of vinyasa. She is a passionate teacher and leads by example in every facet of the practice." – Heather Gobbee

Requirements: 10 weekends of in-person instruction; 5 mentor sessions; 10 hours of observing and assisting classes; 2-5 hours of at-home study per week; increased yoga practice. 10 Weekends total; Friday to Sunday.
2018 Dates:
February 9 – 11
February 16 -18
March 16 – 18
March 30 – April 1
April 13 – 15
April 27 – 29
May 11 – 13
May 25 – 27
June 8 – 10
June 15 – 17
Weekend schedule:
Fridays – Julie's class 6 – 7:15, followed by 7:30 – 9:30pm.
Saturdays and Sundays 1 – 8pm
5 Mentor Sessions: Fridays (7:30-9:30p): Feb 23, Mar 23, Apr 20 and/or Sundays (1:00-3:00p): Apr 8, May 6, Jun 3*
Shaktiyoga New York 200 hour Teacher Training will guide you to:
Take the seat of the teacher with honor and Grace.
Awaken the value of yoga's traditions through study of its primary texts and other philosophical concepts.
Create yoga classes using themes to inspire understanding and connection of yoga's higher meaning.
Teach systematically with breath, energy flow, and precise alignment technique.
Become highly knowledgeable in the bio-mechanics of the body.
Learn to use your own natural language and find your voice as a teacher.
Sequence classes progressively using vinyasa tools to help grow your students practices.
Observe and teach to the room to empower students.
Teach all-levels, including the "raw" beginner.
Learn pranayama, meditation, and connection to the subtle body.
Give clear verbal cues and exceptional hands-on adjustments.
Learn the refined skills of working with injuries.
Learn how to guide the Prenatal and postpartum yoga student, and more
Prerequisites:  Minimum 18 months – 2 years regular practice.  No prior teaching experience necessary, nor do you have to be flexible, injury free, or super athletic. The knowledge you will gain through the experience will yield strength, flexibility, and healing on all levels.  You will step up from whatever level you are at!  Completion of the program requirements will enable you to register for RYT-200 status with the Yoga Alliance.
About Shaktiyoga New York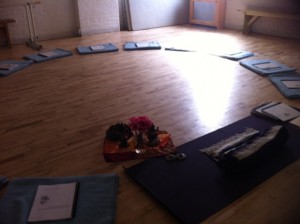 Julie Dohrman has evolved her own method and style of teaching yoga as an instructor for 15 years, with roots in Anusara and vinyasa.  As a teacher of teachers, Julie focuses on the depth of knowledge that only comes from a fully saturated experience in all facets of yoga – invigorated asana, pranayama, chanting, meditation, community building, and svadyaya; study of the philosophical content and higher meaning that yoga practices bring to life.  Julie's training will help deepen what students already know and set the foundation for teaching yoga with expanded knowledge and exceptional skills.
Expert guest teachers have been featured in Julie's trainings in their areas of skill: Diana Zotos (PhysioYoga), Jason Orell, Amy Quinn-Suplina, Nityda Bhakti Coleman, Ellen Saltonstall, Lara Kohn Thompson, Livia Cohen-Shapiro, Manoj and Jyothi Chalam, and Jonathan FitzGordon.
Investment: $3400. $500 deposit reserves your space.
Tuition includes training manuals and unlimited membership. Books and other supplies are not included. Monthly payment plans can be arranged. Email info@bendandbloom.com for more information

Bend and Bloom is a beautiful and easy to get to community yoga center in the heart of Park Slope Brooklyn. To register email info@bendandbloom.com
---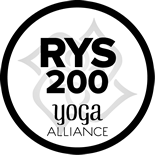 Testimonials
Here's what recent graduates of Julie's Teacher Training have to say about Shaktiyoga New York 200 hour program:

"I could not recommend Shaktiyoga Align + Flow Teacher Training enough. Julie seamlessly guided all the trainees through the material and tools of teaching over the course of our training. Her immense knowledge and passion for the teachings and philosophy of yoga is inspiring for everyone. I definitely left the 200 hr training feeling prepared to teach and armed with the tools to continue my study of yoga." – Kaitlin Paul
"Julie is simply a delightful teacher who has truly absorbed yoga teachings into her life.  She magically transforms lessons learned from New York City grit into ancient truths passed down by generations of yogis with depth, love and humor. Julie teaches students from her vast knowledge of alignment technique, teaching strategies, sequencing, adjustments, mythology, anatomy, and philosophy but also pushes her students to develop their own teaching personalities and styles.  I started teaching one week after Julie's program ended and my appreciation for her grit, humor and knowledge continues to grow with every class."  – Cynthia Conti-Cook
"Julie inspires her students to ask questions and come up with our own answers, so we can inspire our students with our own experiences.  She has so much knowledge about anatomy, therapeutics, and philosophy, and she brought in guest speakers to talk about specialized topics so that we would get the best information right from the experts.  I started this training with no goal in mind, but I finished it with a burning desire to share what I learned with others – thank you Julie!"  – Kathleen Richards